John Fromer provides professional website development and optimization services, personalized PC tech support, training and computer consulting to businesses in the Midcoast Maine. Please call 975-6995.

Would you like to avoid the #1 issue facing systems: downtime? Then get ahead of potential problems by scheduling an appointment with John Fromer. He can help reduce your down time and stress and increase your productivity.

BACKUP YOUR DATA!
The most important thing you can do to protect your business, reduce downtime and protect your customers is to back up your data. You also need to make sure the backups in fact work and then keep a copy off site. Consider carbonite.com for automated, online backups.

Getting backup and running or purchasing a new system after a crash can be quick and efficient. Protect the risk to your ongoing business functions and keep your doors open with a good backup system. Remember, re-entering lost data is time consuming, expensive and in some cases impossible. If nothing else, start with backing up your data!

Website Development - 15 Years Experience

From simple to complex and elaborate, a website is your business online.
It communicates what you do and for whom. A well designed site helps your customers realize the value in doing business with you and not your competitor.

For 15 years, I have designed sites for clients in the Midcoast area with a diverse set of needs. Working directly with the owners onsite, these sites communicate clearly and are easy to use. Social media tools can also enhance your online presense and i can help you with these too.


Using creative writing, photos, slide shows, video, menu systems, online shopping carts, social media integration and search engine optimization (getting the site found) are all components of a site today. Together, we can review your needs and build a plan for a professional site within your budget and scope.

Website Promotion:
Website promotion and search engine optimization is the art of getting found on the internet. Search engines are constantly changing the rules regarding how your site is listed. Your site needs to be properly designed and updated to be found regularly. It does not matter how great your site looks if people can't find it. Get a great site and get it found!

Be a more effective manager:
See 10 Things You Can Do for less downtime and greater productivity. You'll become a more effective manager!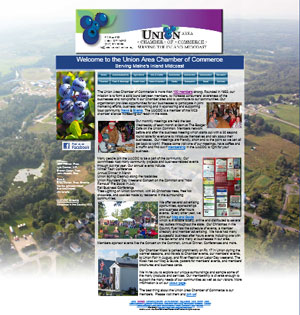 Business System Buyers Guide:
Get advice on purchasing business systems, upgrading software and info on
Windows 7 and Office '10 here. The guide covers desktops, laptops, printers, Windows 7 and popular business software. It's free and will help you make an informed decision.

There are important steps that are necessary for all businesses to take at a minimum. Beyond the basics, it would be important to develop a budget in your marketing plan as some of the costs can be substantial. Don't wait and be passed by! Get started now - just give me a call. 975-6995.

Services Provided: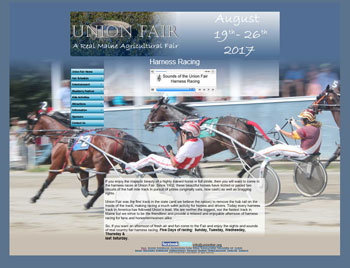 Work is done onsite including Website design & promotion, data backups, troubleshooting, networking, new systems & upgrades, maintenance, PC repairs, education and IT planning with implementation.

Experience:
John started in IT in 1986 and has worked for IT suppliers, small businesses, large corporate IT departments and as a Business Systems Analyst in the Mid-Coast area since 1998. The primary service area covers Waldoboro,
Thomaston, Rockland, Rockport, Camden, Lincolnville, Belfast, Hope, Union, Washington and Appleton. Other locations are welcome to contact me too!


By leveraging my experience, you will have the right technology backed by personal service to reach your business goals. In addition, I will be there to help you with support, education and recommendations while you drive your business.

Technology is a big investment. It is cheaper in the long run to have the right tools, knowledge and support than struggle and fight alone. You will get a much better return for your investment.

John is the current president of the Union Area Chamber of Commerce. Previouse, he was vice-president for 9 years after being president for 2 years. He understands small business and what small business needs are as well as budgets, time commitments and other small business isues.

John Fromer can help you make good technology decisions and support your business along the way. Learn more by calling 975-6995. Thank you and I look forward to being your choice for success!